Trouble sleeping? You're not the only one. Modern life and deep slumber don't always go hand in hand, so we've developed Vagus Nerve Pillow Mist to help optimize your sleep habits.
This heavenly pillow mist is far more than a scented linen spray. Vagus Nerve Pillow Mist truly is where science meets wellness. Jenefer Palmer, our Founder and Formulator, discovered the calming effect of Vagus Nerve stimulation during her training as a craniosacral therapist. Two years ago, she decided to create an oil to help stimulate this powerful nerve, and so Vagus Nerve Oil was born.
Today, this aromatic and soothing oil blend is a favorite amongst our customers and also healing therapists across the nation. With the success of the original oil, Jenefer wanted to expand the collection further to provide other calming solutions for daily life.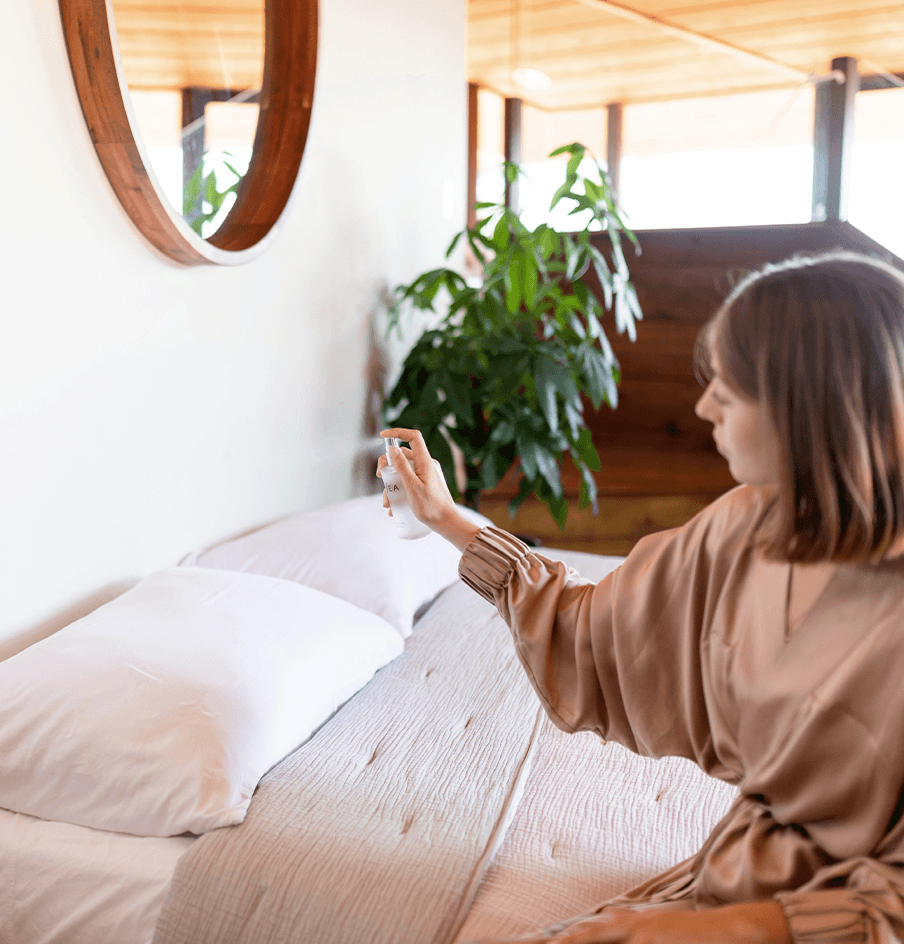 Enter Vagus Nerve Pillow Mist – a literal cloud of calm. Enriched with a bevy of botanicals, it induces a meditative state while promoting deep slumber and overall wellness. This soothing nightly ritual is a simple addition to your daily wind down. Simply spritz generously on your pillow and linens at bedtime and breathe deeply.
Vagus Nerve Pillow Mist is enriched with:
Chamomile, which has a powerful calming effect on mind and body. It also promotes wellbeing and emotional balance.
Lemon Tea Tree, which provides tranquility and centers the mind.
Lavender, to promote relaxation and deep rest.
If you're looking for other ways to encourage restful sleep, take a look at our evening wind down ritual on Youtube here.