Free Shipping On All US Orders $50+
Free Samples With Every Purchase
Vitamin C is a dream ingredient for good reason: it really works! From uneven skin tone, fine lines, to dullness and dark spots, there's a good chance this antioxidant can tackle it. Suitable for most skin types, this potent antioxidant also wins in the category of fighting off environmental aggressors such as pollution and smoke. Read on for a round up of four of our favorite products to help boost your glow all year long.
The Exfoliant: Vitamin C Probiotic Polish
This preservative-free powdered Vitamin C exfoliant brightens dull skin in a flash. Pure L-Ascorbic Acid (Vitamin C in its most potent form) visibly targets uneven skin tone, dullness and signs of aging. Vitamin C Probiotic Polish also contains fermented Pomegranate enzymes (a rich source of Vitamin C) to help smooth texture and gently exfoliate skin. A small pinch blended in a few drops of water or a gentle cleanser (for sensitive skin) is all you need to instantly brighten your complexion and face the day.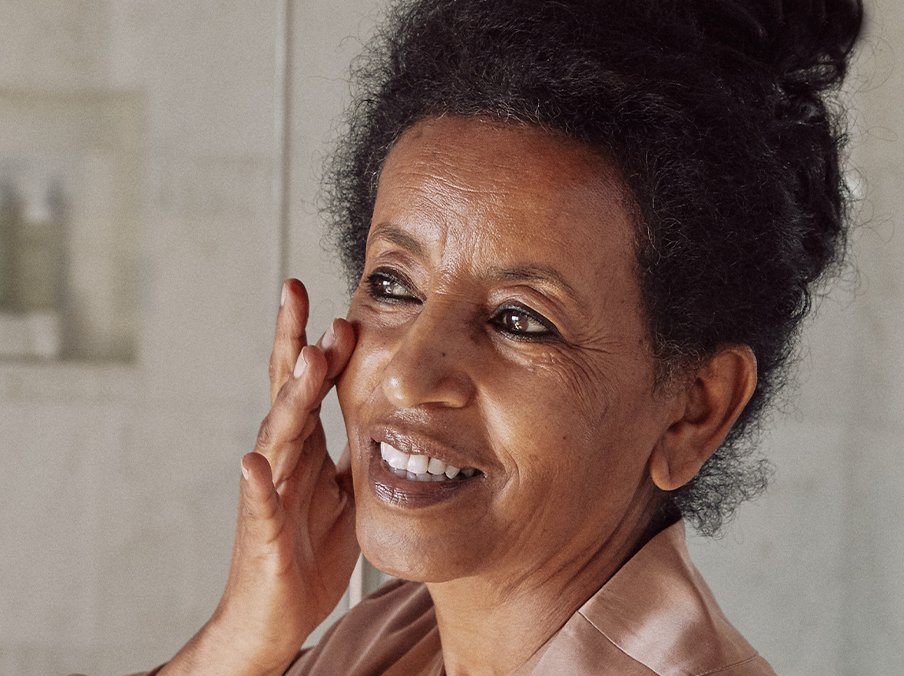 The Treatment: Brightening Serum
This concentrate is liquid gold! This all natural serum packed with two potent forms of Vitamin C is the ultimate weapon for fighting dark spots, evening skin tone and restoring radiance. L-Ascorbic Acid plus stabilizing Ferulic Acid delivers a major brightening boost while Magnesium Ascorbyl Phosphate, a water-soluble derivative of Vitamin C, makes this serum gentle enough for sensitive of skin. Organic plant actives such as Bearberry and Matsutake Mushroom flood skin with antioxidants and help fade the look of dark spots. Apply this cooling gel each morning and see for yourself why this treatment has truly stood the test of time.
The Hydrating Mist: Sea Vitamin Boost
This supercharged Vitamin C hydrating toner quenches dry skin while boosting radiance. Magnesium Ascorbyl Phosphate makes Sea Vitamin Boost the preferable option for those who are looking for a gentler topical form of Vitamin C. Like a smoothie for your skin, this mist contains five potent antioxidants, including Resveratrol and Pomegranate to nourish and accelerate the skin's rejuvenation process. Spritz for instant relief anytime and a super dewy look.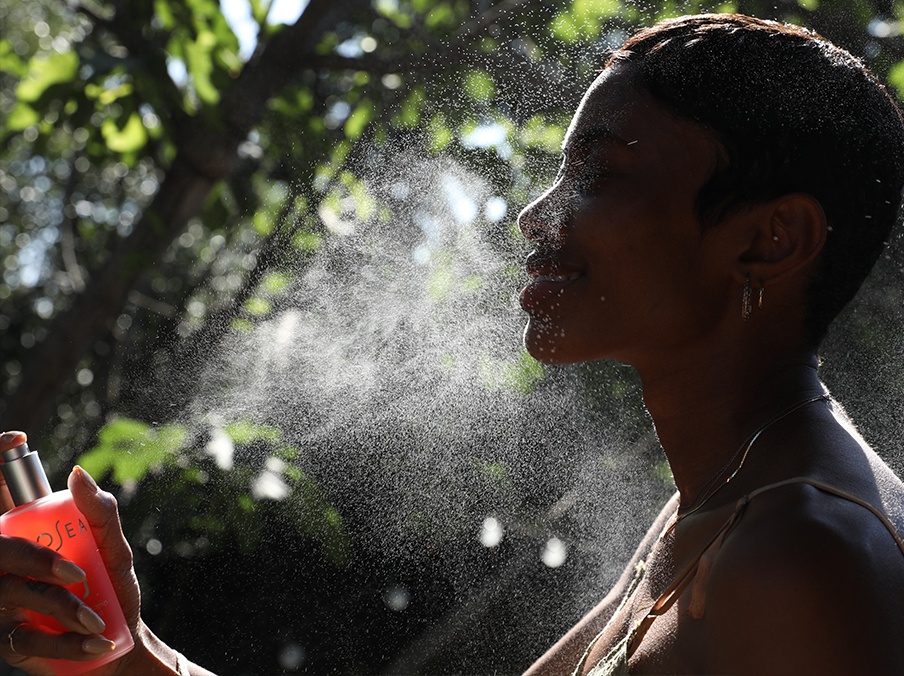 The Cleanser: Ocean Cleansing Milk
This soothing milky cleanser hydrates and brightens as it cleanses. Best of all? It's formulated especially for hypersensitive skin types. Magnesium Ascorbyl Phosphate, the most gentle form of Vitamin C restores radiance over time. Water Lily and Rose make this cleanser a savior for those with reactive skin, while USDA Organic Seaweeds fend off environmental aggressors. This cleanser is always good to keep on hand when your skin needs a gentle touch.