OSEA:
What inspired you to create Parachute Home?
ARIEL KAYE:
Before launching Parachute, I spent a decade working in advertising and brand development in New York. I was also a huge design enthusiast – I had an interior design blog, and I frequently helped my friends and family decorate their homes.
I was a super consumer of home goods, and when it came to bedding, I couldn't find a single brand that was high quality, affordable or easy to buy. I started to do some research. Many consumers remembered where they bought their bedding – a department store or big box retailer – but there wasn't a brand that was connecting with customers and engaging with them past the point of purchase. I couldn't believe there was no brand loyalty. As someone who built brands in advertising, I recognized the void in the market and a real business opportunity. This was in 2012 when DTC brands were first gaining momentum and I was determined to learn more.
In 2014, I launched Parachute as an online-only, direct-to-consumer business focused on creating impeccable bedding products. Today, we've expanded our product offerings beyond the bedroom to include bath, tabletop, baby, rugs, decor, a mattress and furniture. We've also opened brick and mortar locations across the country.
OSEA:
Your book, "How To Make a House a Home", has been such a treat to read while spending so much time indoors over recent months. What was the writing process like and why did you feel called to write it?
AK:
Writing a book has been something I've thought about for a few years now, but never felt like it was the right time. When I was approached by my editor at Clarkson Potter with the idea to write a book about "home," I realized that there would never be a "right" time and jumped at the opportunity. I instantly started putting together an outline with different topics and stories that I wanted to share.
Writing a book was surprisingly – or maybe not so surprisingly – a tremendous amount of work. For months I spent my evenings after work and putting my daughter to bed writing and editing, and editing some more. Having a book come out in the midst of the pandemic at first felt strange, and then I realized how especially relevant the idea of making a house a home, and creating purposeful space is given that we are all home more than ever.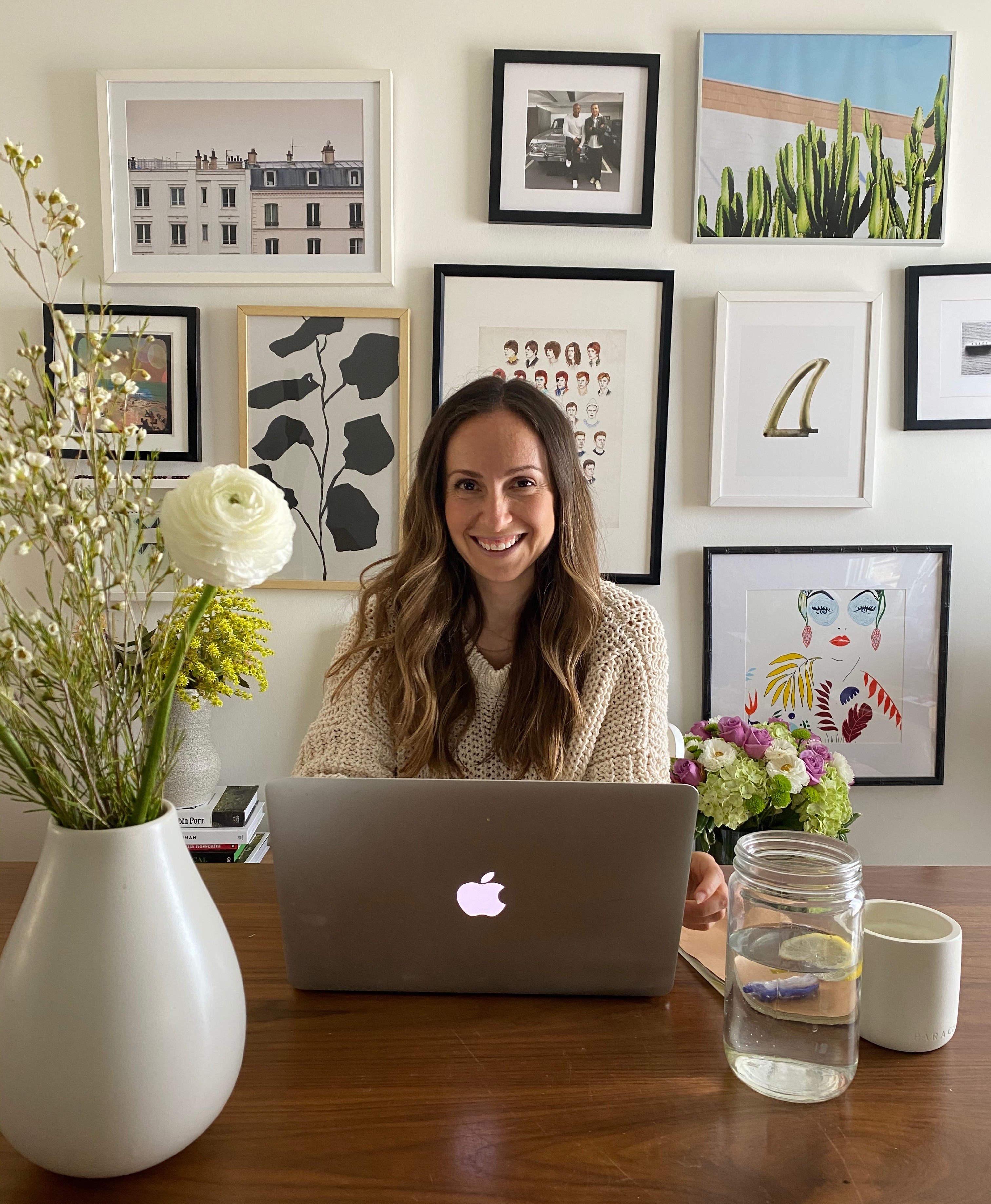 OSEA:
What do you feel are the biggest challenges for women in business?
AK:
I think the same challenges apply to all entrepreneurs trying to get a business off the ground. However, there are countless statistics that show the challenges for women when it comes to raising capital. Women are held to a much higher standard. For me, I've focused on working hard and surrounding myself with a strong network and community. There are so many exceptional female founders and leaders in the marketplace right now. I feel lucky to know and work alongside them.
OSEA:
How has motherhood affected your role as CEO and Founder?
AK:
Parachute is my first baby and always will be. When I launched Parachute, I committed to making work my number one priority. And while in many ways that remains true, my relationship with my daughter is also of the utmost importance. Being a mother has made me more efficient with my time and more physically present - whether that is at work or at home. I work better and smarter throughout the day so that I can get home and spend quality time with my little girl. I grew up with a mom who worked (and still works) and I am certain my own work ethic was impacted by seeing her hustle, passion and prioritizing her career.
OSEA:
Thoughtfully sourcing materials and ingredients is an important priority for both Parachute and OSEA. Why is it an important consideration for you and how do you hope to inspire other businesses?
AK:
Your bedding comes into direct contact with your body every night, so it's critical that it is safe for your skin. Parachute products are Oeko-tex certified meaning they are free of harmful chemicals and toxins throughout the entire manufacturing process. I see our customer, and just broadly a trend amongst consumers in general, take a real interest in investing in quality products that are made well from premium ingredients. Having a great product is the best way to create a meaningful relationship with your customer and to drive ongoing loyalty.
"I make it a point to nurture myself in a variety of ways. Self-care is a conscious choice and one that I think is very important."
OSEA:
We also share a passion for sustainability. What sustainable measures have you been able to implement both in the office and at home to minimize your impact?
AK:
Over the past year at our HQ we have been very focused on reducing our environmental impact. We participated in Meatless Mondays, instituted an office composting program, eliminated all single-use plastics with snacks or cups etc. and added a flavored and sparkling water dispenser to replace our sparkling water cans which eliminated 4,300 aluminum cans per year in waste.
This mentality extends to our manufacturers and we look for partners who share our values in ensuring a safe, healthy and ethical environment for their teams. Our shared sense of accountability goes a long way towards making the world a more comfortable place. In the past year alone, we've made measurable changes to our packaging to reduce waste – and we have big plans to do much more.
OSEA:
How do you like to unwind? What are some of your favorite wellness rituals?
AK:
I make it a point to nurture myself in a variety of ways. Self-care is a conscious choice and one that I think is very important. I like to take long walks and work out regularly. I prioritize sleep and these days have given myself permission to even take a quick nap when needed. I also focus on eating healthy - I'm a big believer that you are what you eat. I love to share a good meal with my family and hopefully soon again, with friends.