Free Shipping On Orders $50+
Pick up to 3 Free Samples at Checkout
We love to spotlight pioneering women who inspire us with their businesses, but also their approach to life. Kat Schneider is one such example – a woman deeply invested in the health of others who always leads with kindness. As a mother, an entrepreneur and a fellow ingredients obsessee, we are thrilled to share some of her wisdom here with you...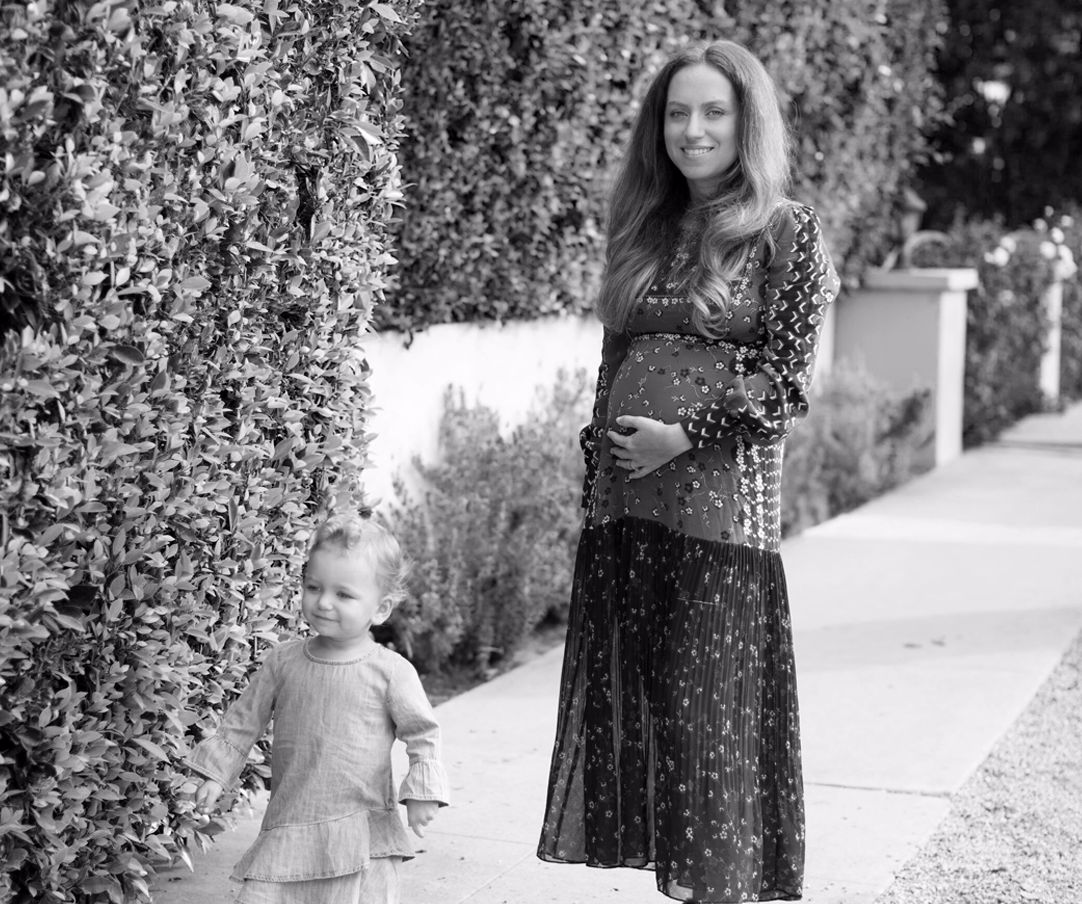 What inspired you to create Ritual?
I launched Ritual when I was four months pregnant. It wasn't the most ideal time to start a company, but I couldn't find a multivitamin that I trusted, one that was both clean and science-backed, so I decided to create my own. I raised our first round of funding during that time and hired leading scientists in the industry. We launched our first product Essential For Women in 2016 (a reinvented multivitamin) which has the first visible supply chain of its kind and a comprehensive clinical study. A year and a half later, we launched Essential Prenatal which I'm so proud to say is one of the top selling prenatal vitamins in the US. And four months ago, we launched Essential for Women 50+ for women post menopause. We truly are a cross-generational brand (similar to OSEA!) and now have a daily multivitamin for women for specific stages of their lives.
Why was it important for you to formulate a multivitamin specifically for women?
There has been really little innovation when it comes to women's health because of the little investment and lack of prioritization. I've always wanted to change that since before I can remember. It shocked me to find out that women are often underrepresented in medical research. Which is why I'm excited that we invested in a university-led clinical study with all women subjects. As women, we are responsible for so much, our families, careers and the future generation. It's important that there are advancements when it comes to our health and wellbeing. We need to be a bigger part of the conversation.
What are the biggest challenges for women in business?
The biggest challenge for women and business (besides the patriarchy), is ourselves. As a mom and a founder, I'm often so hard on myself. Any given day, I'm either telling myself that I'm not working hard enough or I'm not spending enough time with my kids. The guilt of trying to balance all of life is nothing new but I feel like it just gets more real as either your family grows, or your career does (or both).
How has motherhood affected your role as CEO and Founder?
Motherhood is why I started Ritual and in a lot of ways, prepared me for being an entrepreneur. Moms have an incredible ability to multitask. You have to be able to do a million things at once: simultaneously breastfeed a child, brush your other kid's hair all while on the phone closing a deal. I've learned a lot about myself as a new mom and what I'm capable of, and really what all moms are capable of.
Sustainability is a priority for both Ritual and OSEA. Why is it an important consideration for you and how do you hope to inspire other businesses?
Similar to OSEA, from the beginning, it was important to us to create a product that was not only good for supporting women's health, but also for the health of the planet. That has influenced every decision we've made as an organization, from ingredients to packaging to how the product is shipped. For instance, instead of commonly used sheep's wool, we sourced vitamin D3 from sustainably harvested lichen. We opted for Omega-3 DHA from microalgae rather than fish oil, saving up to 750 sardines and anchovies per bottle and helping to not disrupt the delicate ecosystem of our oceans. Our bottles are made from 100% recycled materials enabling us to recycle an amount of plastic equivalent to approximately three million water bottles and counting†. Additionally, we offset all our shipping emissions on a quarterly basis through our Carbonfree shipping partnership with carbonfund.org. We are trying to do our part in reducing our environmental impact and want to make it as easy as possible for other companies to do the same, which is why we open source our ingredient and supply chain partners on our website. †Using 10 grams as the average weight of a water bottle
"As women, we are responsible for so much, our families, careers and the future generation. It's important that there are advancements when it comes to our health and wellbeing. We need to be a bigger part of the conversation."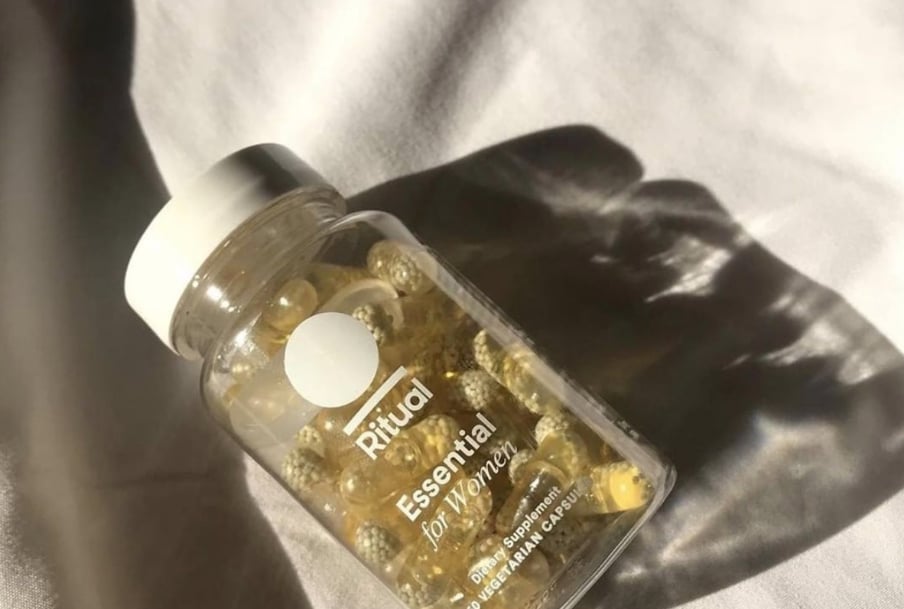 What other sustainability measures do you take in the office and at home to minimize your impact?
Recycling, limited power usage, clothing swaps, ocean cleanup days have been all very important for us as a team.
At OSEA, we always strive to source only high-quality ingredients for our formulations. What is your approach to ingredients at Ritual and why is integrity of ingredients important to you?
I created Ritual for women who are label-readers, skeptics, and who care about what they are putting in their bodies and why. It's a core part of our mission and why we've gone to great lengths since launch to source high-quality nutrients that are clean, science-backed and traceable. Before launching our first product, we spent over a year reviewing thousands of independent human research studies to decide what should go into a multivitamin and why. We found that while some multivitamins included 20+ nutrients, many women were already getting enough of these nutrients from their diet. We identified key nutrients commonly lacking in women's diets, scoured the world for high quality sources and met with each supplier to ensure they met our high standards. For instance, we sourced vitamin D3 from sustainably harvested lichen in the UK, methylated folate from Italy, Omega-3 DHA from microalgae in Canada and vitamin K2MK7 from Norway. Continuing our commitment to traceability, we created the first-visible supply chain of its kind and encourage our customers to learn more on our website about the obsessively researched nutrients in our multivitamins, from scientist to source and supplier.
Did you set any intentions for this new decade? What lies ahead?
In many ways what's going on in the world is making us all re-evaluate our collective health and the health of the planet. Seeing the air cleaner from us, using our cars less and seeing the impact of preventative health measures have all had an impact of how I see the world, and more than ever I feel a sense of immense responsibility. My intention for the new decade is to focus on essentiality, just focusing on things that matter and are critical and less focus on things that are "wants" but not "needs."