This Hyaluronic Acid Serum Will Give You New Skin
If you aren't already using a Hyaluronic Acid serum, it's time to start! Discover what makes our cult-favorite serum the secret to plump, hydrated and youthful looking skin.
This powerful humectant draws moisture to the skin and deeply hydrates, plumps and leaves a dewy finish on even the driest of complexions. OSEA's Hyaluronic Sea Serum is a concentrated treatment packed with Hyaluronic Acid and high performing anti-aging active ingredients. Read on to learn what makes this cult-favorite our number one best selling product for plump, youthful skin.
The Best Hyaluronic Acid
Hyaluronic Sea Serum combines three molecular weights of vegan Hyaluronic Acid: low, medium and large. Low and medium weight Hyaluronic Acid, also known as Sodium Hyaluronate, penetrates deeper into the skin, providing maximum hydration. High molecular weight Hyaluronic Acid in its purest form delivers instant hydration to the surface of the skin for an immediate plumping and dewy effect. The results? Wrinkles are blurred, skin is smoothed, hydrated and stays bouncy and glowing for hours.
Seaweeds: Superfoods for Your Skin
While Hyaluronic Acid alone is a powerhouse ingredient, when you add in Seaweed, it truly becomes magic. Our three molecular weights of Hyaluronic Acid are paired with three anti-aging Seaweeds: Gigartina skottsbergii, Macrocystis pyrifera and Undaria pinnatifida, rich in polysaccharides. These hard-working hydrators help Hyaluronic Acid reach its optimal moisturizing potential. Seaweeds are also some of the richest sources of minerals and skin-loving antioxidants. These marine miracles work with Hyaluronic Acid to smooth the appearance of fine lines and wrinkles, plump and brighten the look of skin. There's not much that this power couple can't do!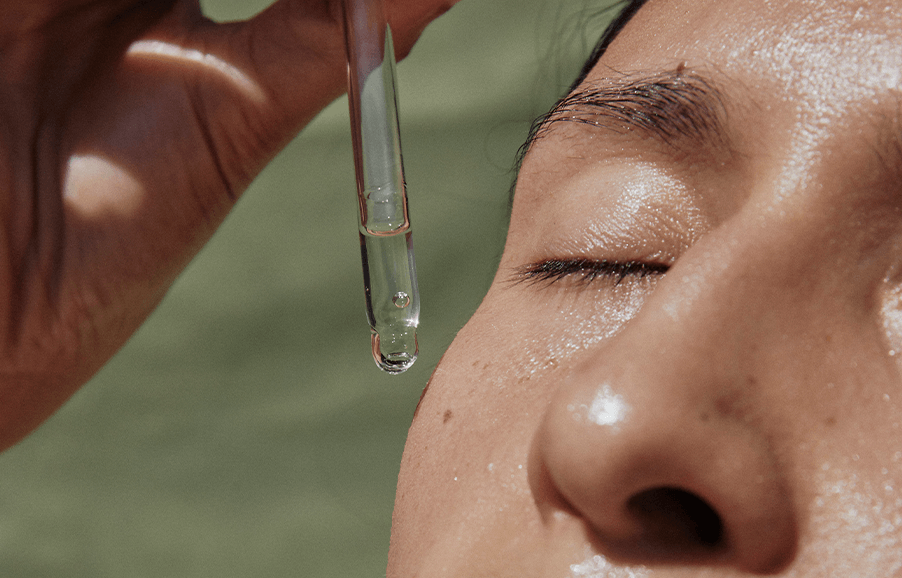 The Texture: Like Silk
As if the hydrating benefits weren't enough, our serum has an addictive silky, gel-like texture that's super soft to the touch. This unique quality is the result of our Seaweeds being rehydrated in a Hyaluronic Acid base. It absorbs ultra fast, leaving nothing behind except bouncy, healthy looking skin. Bonus: Hyaluronic Sea Serum is oil-free and fragrance-free, making this skin-quencher perfect for all skin types.
How to Use Hyaluronic Sea Serum
This game-changing serum should be applied to damp skin after cleansing and toning with a hydrating mist, morning and night. A few drops is all it takes for an instant plumping effect. You can layer it with your other serums or use alone under a moisturizer and/or facial oil. This last step is the key to lock in hydration and all of the genius benefits of your skin's new bff.