Sustainability matters. Since 1996, our family owned and operated business has been passionate about reducing our environmental impact – creating products that are good for you and good for the planet. At every touchpoint we aim to minimize our carbon emissions from the recyclability of our packaging to using renewable energy for our office and skincare studio, and even through our giving initiatives in our support of organizations that work hard to protect our planet for future generations.
We are thrilled to announce the latest evolution of our sustainability efforts. OSEA is now officially Climate Neutral Certified. Climate Neutral is a nonprofit that helps brands to offset greenhouse gas emissions. With the support of Climate Neutral, we were able to measure, offset and reduce 100% of our carbon footprint for the year 2020. We will affirm this commitment annually.
---
How Did We Do It?
1 – Measure
Using Climate Neutral's software, we input our 2020 operational data to estimate our total carbon footprint.
2 – Offset
We offset our carbon footprint by purchasing verified carbon credits.
3 – Reduce
We created a Reduction Action Plan to reduce our 2021 emissions:
✔ Minimize excess packaging by removing paper inserts from our product unit boxes.
✔ Increase the percentage of post-consumer use materials for all our product's packaging.
✔ Reduce our consumption by switching our office + skincare studio to 100% renewable energy sources.
Our partnership with Climate Neutral holds us to the highest standards of accountability. We hope to be a part of driving change within the global beauty community and beyond.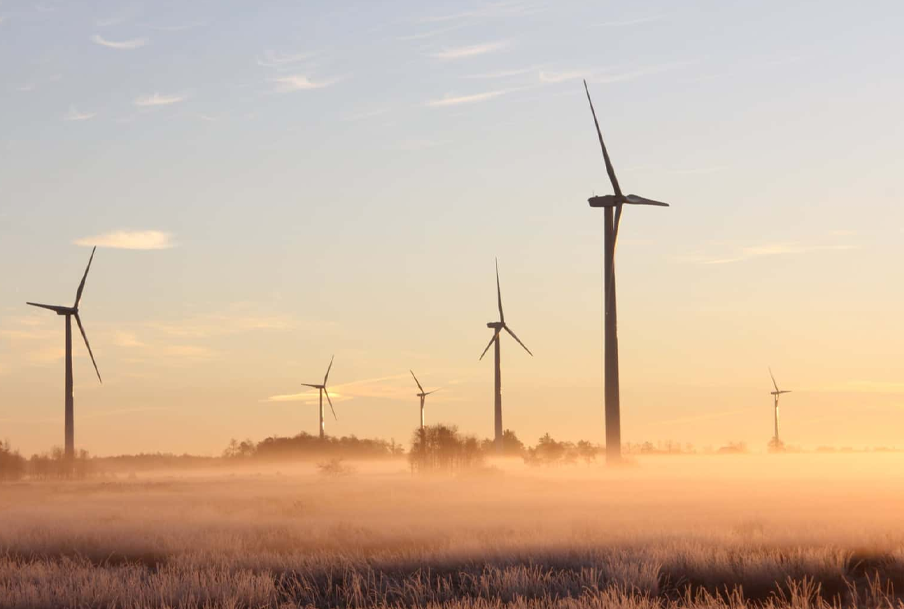 ---
Climate Neutral Brands We Love
We asked a few of our favorite Climate Neutral Committed and Certified brands to share with us what sustainability means to them.
OSEA:
What measures have you been able to implement to move the garment industry in a more earth-conscious direction?
KIRAN JADE, FOUNDER:
Textile and clothing production is one of the largest polluting industries in the world, which is why it is so important for us to provide customers with a sustainable and ethical option. At Wolven, sustainability is at the core of everything we do. Our clothes are made from recycled bottles, we invest in carbon off-sets so that our business is carbon-neutral, we are a 1% for the Planet member, and our packaging is eco-friendly. While there is no perfect solution, we are constantly working to make our business as sustainable as possible, in an effort to move the industry in a more earth-conscious direction.
OSEA:
What makes bamboo toilet paper the more sustainable option?
EUGY ALLIEGRO, FOUNDER:
Traditional toilet paper is made from virgin wood most commonly sourced from old-growth forests like Canada's boreal forest. With billions of people wiping every day, using trees to produce toilet paper accounts for nearly 15% of global deforestation. Our forests are a crucial part of Earth's natural carbon sequestration system. By cutting down these trees we're accelerating the process of global warming -- disrupting our planet's natural CO2 regulation and destroying the natural habitats of thousands of other living organisms.
Bamboo is a great alternative because it's actually a type of giant grass! This means it reproduces and grows fast and organically; without the need for irrigation or pesticides. Local farmers are able to sustainably farm these regenerative plants and create an alternative income for their families without invasive harvesting. Logging, on the other hand, requires heavy machinery that pollutes and destroys entire ecosystems. Switching to tree-free toilet paper is a small change that has a big impact on the future of our forests, climate change, and the planet as a whole.
OSEA:
Can you tell us a little more about the environmental impact of the textile industry? How do you balance growth with your mission of sustainability?
PHOEBE YU, CO-FOUNDER:
Not only does the textile industry consume enormous amounts of the world's water, it is notorious for its use of toxic chemicals in the manufacturing supply chain, which pollutes the world's waterways and can have very detrimental knock-on effects for communities. Concurrently, textile waste is a major contributor to landfill every year - some estimates put the volume of clothing Americans throw away each year at 14 million tons.
This is why we've worked so hard to create our CleanBamboo, which not only uses no toxic solvents or harmful chemicals to produce, but is also produced in a closed loop cycle that reuses water up to 200 times. We are also really excited to be launching a pilot textile recycling program in the US in 2021, which has been successfully implemented in Australia.
KAT DEY, CO-FOUNDER:
Sustainability is not an obstacle for growth, at least for ettitude -- sustainability is one of the drivers of growth. Consumers are becoming increasingly conscious of the impact their choices are having on the environment, they are doing their due diligence on manufacturers, and are choosing to support brands that align with their values.
OSEA:
How can the perfume industry help lead the way in sustainability?
MARIE DU PETIT THOUARS, FOUNDER:
There are so many different ways for fragrance brands to pave the way in terms of sustainability. For us, we first looked at our packaging and have eliminated plastic waste in the following ways. We use glass instead of plastics wherever we can and have eliminated all plastic cello wrapping from our products. For products that do use plastic containers, we will be using plastic that is made of 100% recycled plastics that in turn are recyclable! We also use recycled cardboard and paper in our packing and use untreated paper with soy ink so that our boxes can be fully recyclable as well. Beyond this, we felt it was also necessary to step up and join the 1% for the Planet organization which commits us to donating 1% of our total sales to environmental causes. Our two environmental non profit partners are Climate Neutral and the National Forest Foundation. Being Climate Neutral certified means that we have measured and offset 100% of our annual carbon emissions! The National Forest Foundation works closely with the U.S. Forest Service to address reforestation needs; our contributions help plant thousands of native trees on a monthly basis, which helps directly combat the decrease of carbon in our atmosphere and to protect the habitats of thousands of species that depend upon our forests. We hope by doing this that we inspire our customers and other brands to also do what they can to get involved and contribute to helping planet Earth!
Inspired to offset your carbon footprint? Visit Climate Neutral to learn more about how your brand can lead the way to a zero-carbon future.