Shrooms! The fungus among us we love, mushrooms are versatile in their many uses. They're delicious. They're medicinal. They're … skincare? We've long been aware of the mushroom benefits as a diet staple or immune boosting supplement, but are mushrooms good for your skin, too?
Turns out, they don't call mushrooms "magic" for nothing. The skin benefits of mushrooms are just as diverse as the many varieties of fungi found in the wild. We've narrowed down a couple of our favorite mushrooms that offer mega moisture and brightening benefits, keep reading to learn more about our mushroom skincare!
Mushroom Madness
Reishi
Reishi Mushroom (Ganoderma lucidum), is one of the more well known adaptogenic* mushrooms and is commonly known as the "mushroom of immortality" because of its immune boosting and anti-aging benefits. Reishi skincare boasts a dense antioxidant profile, protecting the skin from free radicals and visibly reducing signs of aging. Reishi soothes and calms irritated or puffy skin and deeply hydrates to plump and lift skin. A rich source of Beta Glucan, Reishi supports hydration and a healthy skin barrier.
Beta Glucan is an antioxidant polysaccharide that can be derived from plants, fungi, and seaweed. Polysaccharides in skincare enhance the hydration of the skin and act as powerful anti-aging ingredients to plump fine lines and wrinkles. Beta Glucan is also a humectant meaning it attracts water from the environment to your skin. In fact, Beta Glucan is believed to be as effective or better as its counterpart Hyaluronic Acid at binding essential moisture to skin for unparalleled hydration.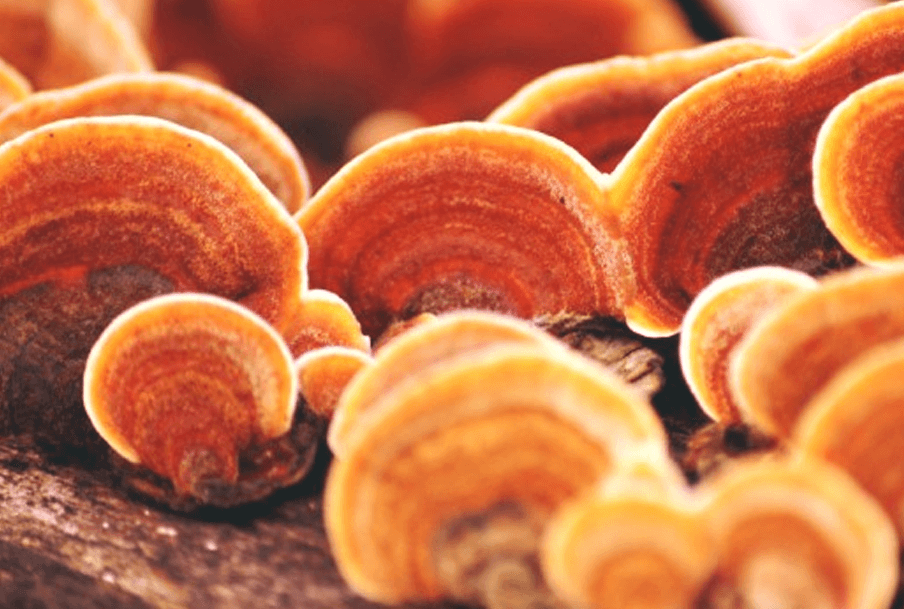 *What is an Adaptogen, Anyway? More than just a buzzy wellness word, adaptogenic herbs and mushrooms have been used for centuries in practices like Traditional Chinese Medicine. These powerhouse plants and fungi support the body's capacity to handle physical, mental, and emotional stress. They have the very unique ability to "adapt" their response in the body -- they can adjust their function to meet your needs. Traditionally used internally in pill or powder form, more recently we've seen the magic of adaptogens translate to the topical skincare world. At the surface of the skin, adaptogenic ingredients like mushrooms can provide localized stress-combating benefits. Topical adaptogens can support the skin balance in the face of environmental stressors like pollution, soothing surface stress.
Eye Gel Serum
A wake-up call for tired eyes. This hydrating gel serum lifts and plumps with Beta Glucan and Hyaluronic Acid to decrease the appearance of dark circles, fine lines and puffiness. Organic Seaweed and Aloe Vera work synergistically with Beta Glucan to maximize moisturization, drenching the delicate skin around the eyes in soothing hydration.
SHOP NOW
Matsutake
Matsutake Mushroom (Trichloma Matsutake Singer), also known as Songyi or Pine Mushroom, is an excellent source of skin supportive nutrients like B vitamins, zinc and selenium. Matsutake is also rich in Kojic Acid, an antioxidant found in fungi with the hard-earned reputation of effectively brightening the appearance of skin. The amino acids found in Matsutake act as humectants, binding moisture to the skin. The result? Plump, balanced skin with a more visibly even skin tone.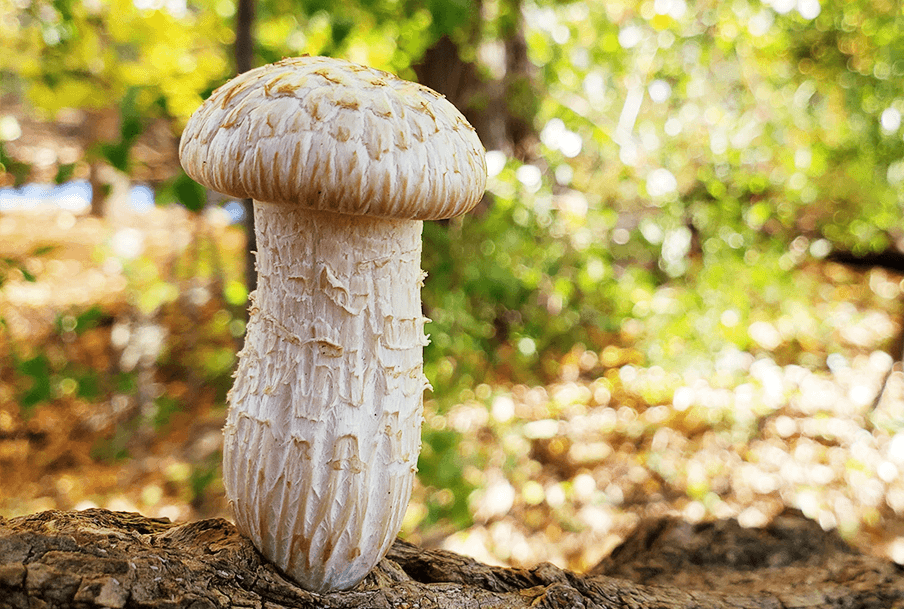 Brightening Serum
This gel serum does double duty to deeply hydrate with Matsutake Mushroom and Hyaluronic Acid and reduce the appearance of dark spots. Bearberry Leaf and Vitamin C unite with Matsutake's Kojic Acid for the utmost against uneven skin tone in this powerful brightening formula. An instant antioxidant boost in a bottle to enhance the natural defenses of the skin for bright and plump complexion.
SHOP NOW
Ready for some mushroom magic? Experience the adaptogenic power of Reishi and Matsutake for yourself. Whether you're looking for firming or brightening, these mushrooms are here to help!