Free Shipping on All Orders $75+
Hydrating, firming, and brightening? Squalane is one ingredient your skin can't do without. A non-greasy oil, Squalane is a powerhouse ingredient that can benefit every skin type. Find out why we love this plant-derived hydrator and why you need a little squalane in your life.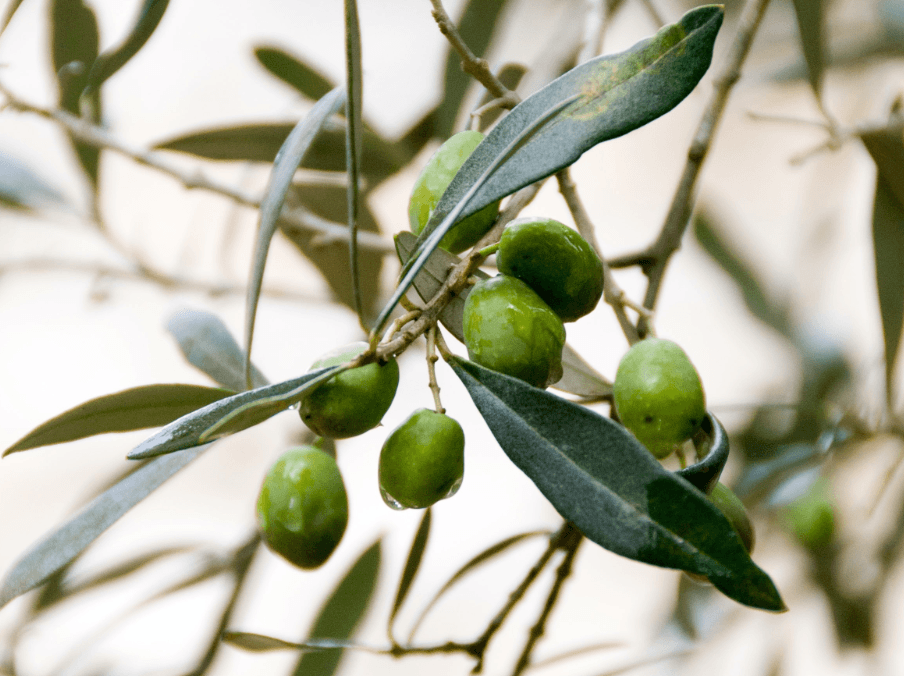 To understand the full impact of squalane, we have to take a step back and look at its original form: Squalene. Squalene is an essential hydrating lipid naturally found in the skin. As a building block of our skin's natural sebum, Squalene is an important part of the natural lipid barrier on the skin. This barrier locks in moisture and protects the skin from harsh conditions like cold weather, pollution, and pathogens. A disruption in the barrier, often a result of using harsh, stripping skincare products and/or aging, can cause imbalances like dryness and irritation, fine lines and wrinkles, even break-outs.
As we get older, however, and particularly after 30, our natural production of Squalene decreases. To keep our skin hydrated and our barrier healthy, we need something to replenish that moisture. So can't we just bottle up some Squalene and replace what we've lost? Not exactly... Squalene in its original form is not a shelf-stable ingredient. It oxidizes quickly in its pure form, which can damage skin cells and even contribute to signs of aging. Enter Squalane.
Squalane is a hydrogenated derivative of Squalene that can serve as an antioxidant, making it the shelf-stable and skin-supportive answer to our hydration prayers. It is deeply hydrating but differs from other oils in that it has a lighter, non-oily texture so it is extremely versatile for almost everyone.
Not all Squalane is created equal though, so you should always check the source included in any formula. While less common now, Squalane can be sourced from shark livers or fish. At OSEA we only use Squalane made from olives, so it's a perfect vegan and plant-based hydrator.
Let's take a look at some of the other benefits of squalane and why we can't get enough of it!
Hydrates Thirsty Skin
One of the biggest benefits of squalane in skincare, as noted above, is that it is an effective universal hydrator. Think of Squalane as part of your skin's natural sprinkler system that keeps skin dewy. When skin is dry, a moisturizer with Squalane is quickly absorbed deep into the skin, restoring your dewy, supple skin.
Diminishes Dark Spots
As a powerful antioxidant, Squalane can brighten and even skin tone over time by combatting free radical damage caused by the sun's UV rays. Due to its similarity to our natural Squalene, this oil is also able to penetrate deeply into the skin, paving the way for repair of dark spots.
Soothes Sensitive Skin
Squalane has a smooth, emollient property that calms irritation and reduces redness. It offers soothing moisture to create a hydrating seal over the skin, locking in the hydration and protecting your sensitive skin from outside elements.
Advanced Protection Cream
Revive your skin with our most powerful anti-aging cream. Squalane boosts natural hydration to restore your youthful plumpness. The power duo squalane + DPHP brightens and lifts skin.
SHOP NOW
Prevents Moisture Loss
Maintaining hydration is just as important as replenishing your skin's moisture levels. Transepidermal Water Loss (TEWL) is the naturally occurring process of water crossing the layers of the skin to the air and getting evaporated. Some amount of this is normal and unavoidable, but in drier conditions, instances of increased inflammation like sunburn, or disruption of the skin's barrier TEWL can accelerate skin's aging. Squalane creates a hydrating barrier over the skin to reduce TEWL and keep skin hydrated.
Plumps and Firms Skin
Squalane's deep reaching hydration quickly plumps and blurs fine lines and wrinkles to lift and firm skin. The antioxidant power of Squalane protects skin from the aging effects of UV damage and promotes collagen for youthful, supple skin.
Eye & Lip Firming Cream
Restore bright-eyed beauty and soften fine lines with Squalane and Mineral Peptides. This firming cream is a dream for delicate skin.
SHOP NOW